Metcalf Land Company Inc. specializes in connecting land and property buyers and sellers in Polk County, South Carolina. Whether you are interested in buying land in Polk County or want to you're your property to a qualified buyer, the brokers on our experienced staff can assist you.
We have been operating in and around Polk County for more than four decades, which means we know the ins and outs of the region. At Metcalf Land Company Inc., we understand that there are buyers looking for land and property for sale in Polk County for many different reasons. Some buyers want to invest in land and get a good return on it in the future, while others seek property for farming or to build a new home. We can help all buyers, regardless of why they are looking to purchase land and property in Polk County.
We can also help those who are looking to sell land or acreage in Polk County. You might think that it would be easy to sell land and property in a beautiful place like Polk County, but the truth is that you need to find the right buyer at the right time to have a smooth and successful real estate sale. We can help you find that buyer by leaning on our network of contacts for help. We can also help you price your land at a fair market rate, helping ensure that you get interested buyers and move your property quickly.
There is nothing we won't do for our clients at Metcalf Land Company Inc. When you work with us, you can trust we'll be here for you at single step of the way. For more information on how we can help you buy or sell property in Polk County, call us at 864-585-0444 today.
Status: Available
County: Polk County
Lot Size: 21.80
Price: $130,000
Total Price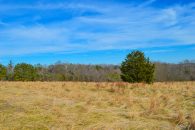 Status: Available
County: Polk County
Lot Size: 19.20
Price: $149,900
Total Price