Metcalf Land Company, Inc. has spent almost 50 years bringing land buyers and landowners together throughout South Carolina, including in Duncan, SC. We also have land and property that would be perfect for those looking to buy investment properties. Whether you want to build a ranch, a farm, or even your dream home, you can do it with assistance from Metcalf Land Company, Inc. We specialize in brokering deals between landowners and land buyers and know Duncan, SC inside and out, which gives us an advantage over other brokerage firms.
A Little Information & Background About Duncan, SC
First established in the early 1800s, Duncan, SC is now home to more than 3,000 residents. It was once home to a railroad line that was built by the Atlanta and Richmond Air-Line Railway company shortly after the Civil War. It stretches over about 3.5 square miles and includes land that would be ideal for those looking to start a farm or build another kind of agricultural operation.
Types of Land or Property Available in Duncan, South Carolina
Waterfront Properties
Estate Home Sites
Recreational Land
Hunting Property
Camping Property
Commercial Development
Industrial Development
Timberland
Homes with Acreage
Equestrian Properties
Agricultural Land
Farming Land
Country Home Sites
…And other Lots & Land
How the Process Works
At Metcalf Land Company, Inc., we make it easy for those searching for land in Duncan, SC to find it and buy it. If you want to settle down in the area, let Metcalf Land Company, Inc. know what type of land you want to buy and what your budget is. We'll work directly with local landowners to find the property that meets your needs.
Current Land & Property Listings for Duncan, SC
Do you want to get a glimpse of the current land and property listings for Duncan, SC? Our land and property map page will show you what's available. Feel free to contact us at any time if you have questions about how Metcalf Land Company, Inc. can help broker a land deal for you.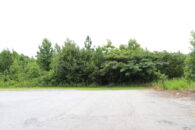 Status: Contract
County: Spartanburg County
Lot Size: 21.43
Price: $2,678,750
Total Price