If you want to buy or sell investment properties in the Jonesville, SC area, we are a family owned business with extensive experience when it comes to brokering land deals. We have helped those looking to unload land in a hurry as well as those interested in buying land to build homes, farms, and more. You won't need to worry about going through a lengthy real estate transaction when you call on us for assistance.
A Little Information & Background About Jonesville, SC
Even though it stretches across just 1 square mile of land, Jonesville, SC is one of the most beautiful and remote towns in the state of South Carolina. It has a real sense of history and is home to the McWhirter House and the Means House, which have both been added to the National Register of Historic Places. With a population of less than 1,000, Jonesville is filled with forests, fields, hills, and so much more.
Types of Land or Property Available in Jonesville, South Carolina
Waterfront Properties
Estate Home Sites
Recreational Land
Hunting Property
Camping Property
Commercial Development
Industrial Development
Timberland
Homes with Acreage
Equestrian Properties
Agricultural Land
Farming Land
Country Home Sites
…And other Lots & Land
How the Process Works
Whether you want to build a country getaway for your family or set up a horse ranch, Metcalf Land Company, Inc. can help you get your hands on the land you want. Tell us the type of land you're looking for and the budget you're working with, and we'll handle the rest. We can utilize our network of contacts to find a landowner willing to sell land to you and broker a deal that makes sense for both sides.
Current Land & Property Listings for Jonesville, SC
Looking for current land and property listings for Jonesville, SC? You can find them by checking out our land and property map page. Additionally, you can contact us with any questions that arise.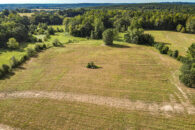 Status: Available
County: Union County
Lot Size: 6.70
Price: $80,400
Total Price