Metcalf Land Company, Inc. specializes in connecting land and property buyers and sellers in Polk County, North Carolina. Whether you are interested in buying land for sale in Polk County or want your property marketed to a qualified buyer, the brokers on our experienced staff can assist you.
We help our clients find all sorts lots of land for sale in Polk County, including hunting land, timberland and recreational land in scenic North Carolina. Check out the different types of properties we can help you purchase or sell in the area:
Types of Land or Property Available in Polk County
Waterfront Properties
Estate Home Sites
Recreational Land
Hunting Property
Camping Property
Commercial Development
Industrial Development
Timberland
Homes with Acreage
Equestrian Properties
Agricultural Land
Farming Land
Country Home Sites
And other lots and land!
Some Information and Background About Polk County
Originally formed in 1855, Polk County in North Carolina has a population of approximately 20,510 people. The county is named after William Polk, a famous colonel who served as a leader during the American Revolutionary War. The county is divided in to the following six townships: Columbus, Cooper's Gap, Green Creek, Saluda, Tryon, and White Oak. Notably, Lake Adger is the largest body of water in the area.
Current Land & Property Listings for Polk County
Check out the different properties currently available in Polk County, North Carolina and if you have any general or specific questions, contact our expert land brokers today.
Status: Sold
County: Polk County
Lot Size: 6.55
Price: $80,000
Total Price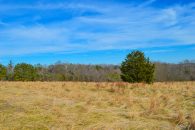 Status: Sold
County: Polk County
Lot Size: 19.20
Price: $138,000
Total Price