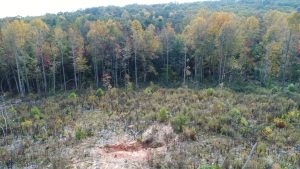 Without question, the COVID-19 pandemic has caused uncertain times and forced businesses in all industries to pivot and adjust to the changing marketplace. In the real estate industry, it has caused angst among realtors, land brokers and owners looking to sell as they wonder what will happen in the marketplace.
The South Carolina Market Remains Strong
Examining the number of ongoing commercial real estate projects is one of the best indicators of where the market in a particular location is going. After all, if ground is being broke on commercial projects, it is a strong indicator that there is demand for residential real estate in the area and growth potential as well.
According to the Greenville Business Magazine, there continues to be a strong demand for commercial real estate projects and development, which is a tremendous sign for the future of real estate in South Carolina. In fact, many food processing plants are considering relocating to South Carolina because it allows access to a regional system. Other developments are in place for warehouses, industrial plants and more.
The continued growth of commercial opportunities is just one of many reasons why it's a great time to invest in land in South Carolina. Of course, there are opportunities for individuals to own land they can make a buck off, such as owning timberland, hunting land, agricultural land and more.
Regardless of whether you're looking for residential or commercial properties in South Carolina, the land brokers at Metcalf Land Company know the ins and outs of the state's market. To learn more about how we can help you, contact us today.